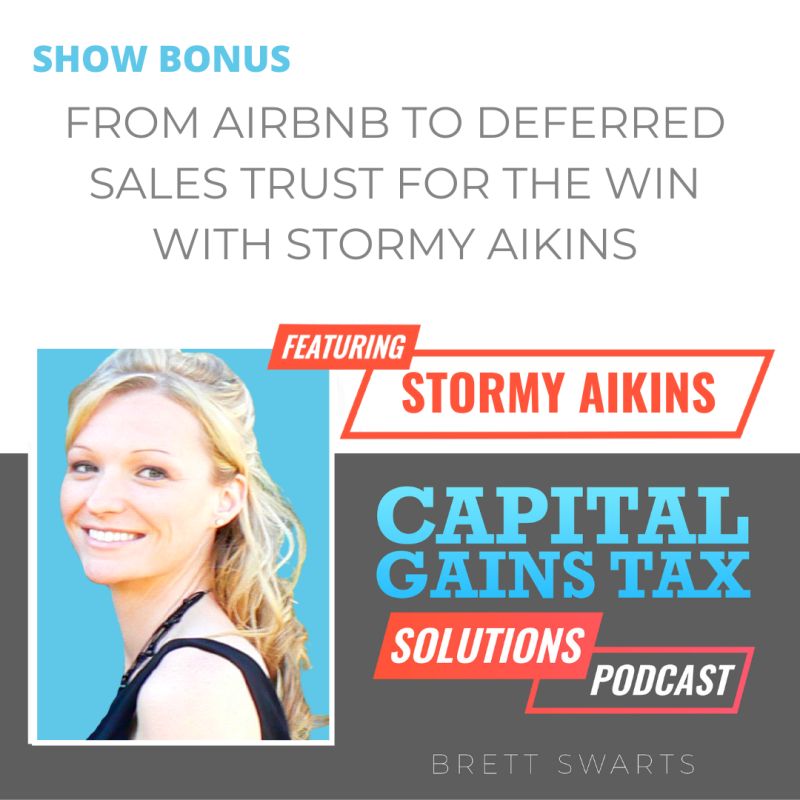 Stormy Aikins is a Certified Registered Nurse Anesthetist. She worked way up into leadership for that role and she enjoyed it. Her husband has a family-owned dairy distribution business where they distribute half-pints of milk to the schools and various restaurants around the valley. 
She and her husband have always had entrepreneurship at their heart. They got into some real estate and rentals and the investment paid off so they branched out into a couple of rentals in the Phoenix, AZ Metropolitan area and into Parker., AZ.
Learn how a Certified Registered Nurse Anesthetist worked her way up as she shares her entrepreneurial journey with us and how she was able to save $450,000 in capital gains by doing a partial 1031 and Deferred Sales Trust.