View Sample Promissory Note
A promissory note is a financial instrument that contains a written promise by one party (the note's issuer or maker) to pay another party (the note's payee) a definite sum of money at a specified future date.
*Please view our sample promissory note by clicking the button below.
Your note terms will be based on your specific deal.
➤ DOWNLOAD TO VIEW THE SAMPLE PROMISSORY NOTE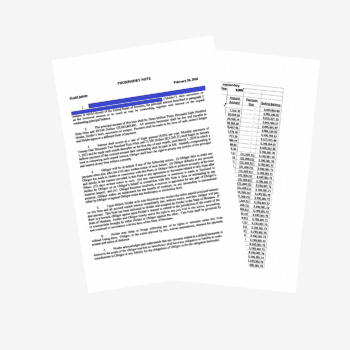 ➤ DOWNLOAD TO VIEW THE SAMPLE PROMISSORY NOTE