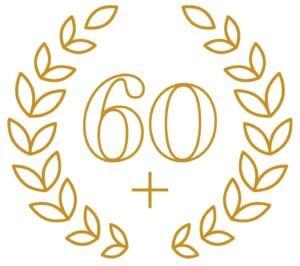 With over 60 years of signature service to families,
Koelsch Communities is proud to remain family-owned and operated for three generations.
OUR STORY
The Koelsch Communities story began in 1958. Our first community was a nursing home located in Kelso, Washington. It was here that our founders, Emmett and Alice Koelsch, established our family's commitment to excellence in senior care.
To provide the best possible care for their residents, Emmett and Alice moved their entire family into the Old Monticello Hall basement. Each Koelsch household member was trained in all quality senior care facets and benefited through the rich relationships developed with their senior residents. Emmett and Alice instilled in their five children the philosophy:
"Treat each resident with the respect and dignity they deserve."

Message From Mervet Meharry Regarding Elk Grove, CA Project
Investor Relations & Equity Manager of Koelsch Communities
I'm excited to share some updated news with you on the first half of our campus in Elk Grove. Click the Button Below to view the pictures that I've specifically chosen for you as we get closer to opening. These are not construction pictures, but rather 99.9% completed shots of the latest community to open! We have passed both our final construction inspections for occupancy by the local jurisdiction as well as getting through the first step of licensing. With a number of depositors on hand, we will be looking to move in residents in February. Due to the current COVID-19 situation, I'm not sure at this time about a 'grand opening' but will keep you apprised of one that will be held.
The look is beautiful and the attention to detail is obvious. You'll notice local sculpture's work out front and in the enclosed patio area, the many details in the game room, the lovely beauty parlor, and on and on. I titled one a 'demonstration kitchen, etc.' but I believe it is for snack counters and serving residents who may need a bit more assistance from staff. It's a lovely kitchen area right in the main dining room. Please enjoy these pictures. We anticipate that the IL – Independent Living – side to be complete approximately May-June of this year, 2021.