IN PARTNERSHIP WITH:

"The Ferrari of Retirement Accounts"
Ultimate Flexibility, Control & Protection to optimize your investments.
Get ready to accelerate your returns 10X faster than a traditional 401(k) plan or Self-Directed IRA!
Enjoy the widest range of alternative investment options available. Get the freedom and security of total Checkbook Control.
Rollover your 401(k), IRA, SDIRA, 403b, 457, TSP and Solo 401(k)s into your eQRP® account.
BENEFITS OF THE EQRP
Get checkbook control of your money with iron clad protection – delivering an innovative and powerful investment vehicle.
A checkbook retirement account for the entrepreneurial investor.
Creditor protection exclusive to the eQRP – (Solo 401(k)s do not have typical ERISA protection)
Employees allowed
Includes the core benefits of a 401(k) to build a solid financial future.
​Provides unlimited investment access to assets not typically available in traditional IRAs, including real estate, promissory notes, limited partnerships, precious metals, and other alternative investments.
​Ability to borrow up to $50,000 by writing yourself a check (max 50% of your assets or $50k, whichever is less).
Option to buy real estate and use debt as leverage with ZERO tax.
Defer up to $63,500 in income from taxes EVERY YEAR, or up to $127,000 as a couple (if under age 50, it's $57,000 per person)
Unlimited Rollovers from IRAs, 401(k)s, TSPs, 403B, 457s (excluding Roth IRAs) IRS Rollover Chart 
Gold and Silver annual valuation included (required by IRS). *
* Available for all metals your eQRP owns regardless of where they were purchased.
ARE EQRPS FOR EVERYONE?
eQRPs are not for everyone. They are only for people who want to take total responsibility for their financial outcomes, and would rather keep the fees that Wall Street takes year after year.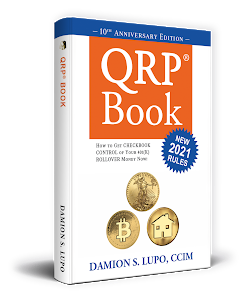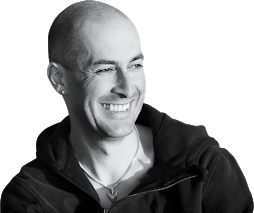 Damion Lupo
Damion Lupo is an American Sensei and Financial Mentor to the elite. He is the author of 11 books on financial freedom and host of the Podcast Financial Underdogs. His mission is to free 1,000,000 from financial bondage breaking shackles one person at a time.